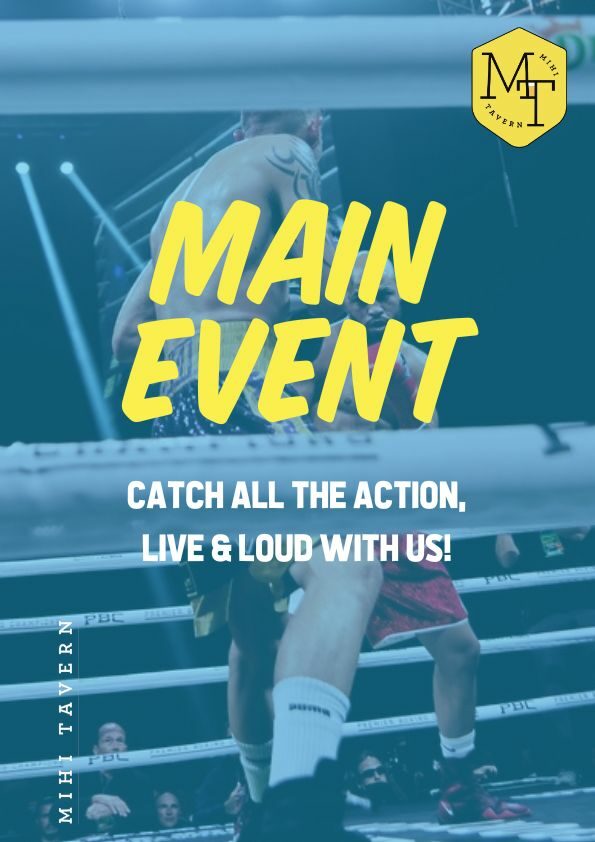 MAIN EVENT
Sunday, 6 August 11am
Fight fans, prepare for an explosive day filled with heart-pounding action, as we've got every Main Event, live & loud!
Worried about getting hungry and missing the action? No worries. Order from the QR Code at your table and we'll bring it straight to you. Never miss a moment.
Check below to see what's coming up!