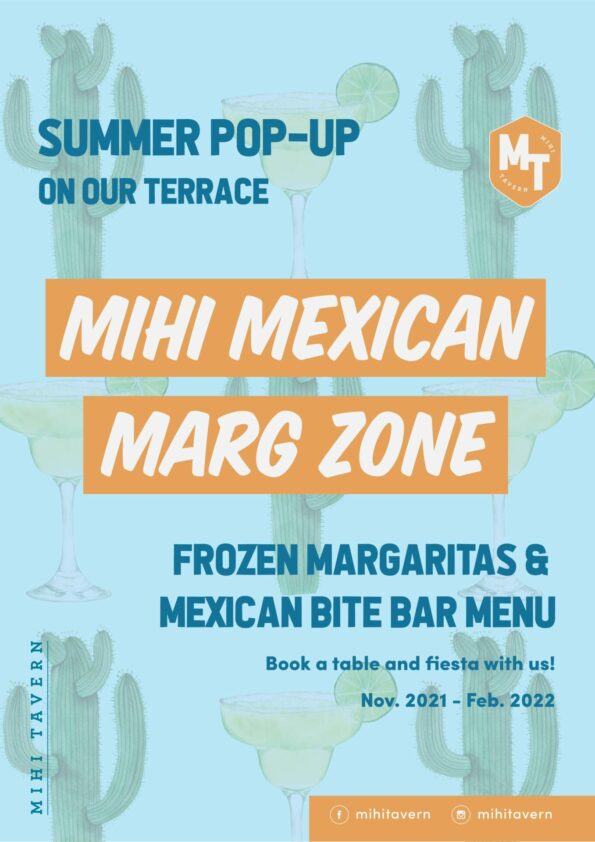 Mexican Marg Zone
Throughout Summer!
Introducing Mihi's Mexican Marg Zone!
Join us as we bring the fiesta to our outdoor terrace with a coastal Mexican pop-up, grazing over good food and sipping frozen margaritas!
The Mexican Marg Zone is opening daily from 11:30 – 14:30 / 17:30 – 20:30
Bookings are now OPEN! It's free entry too!
Get the Summer party started and join us for a Mexican feast!